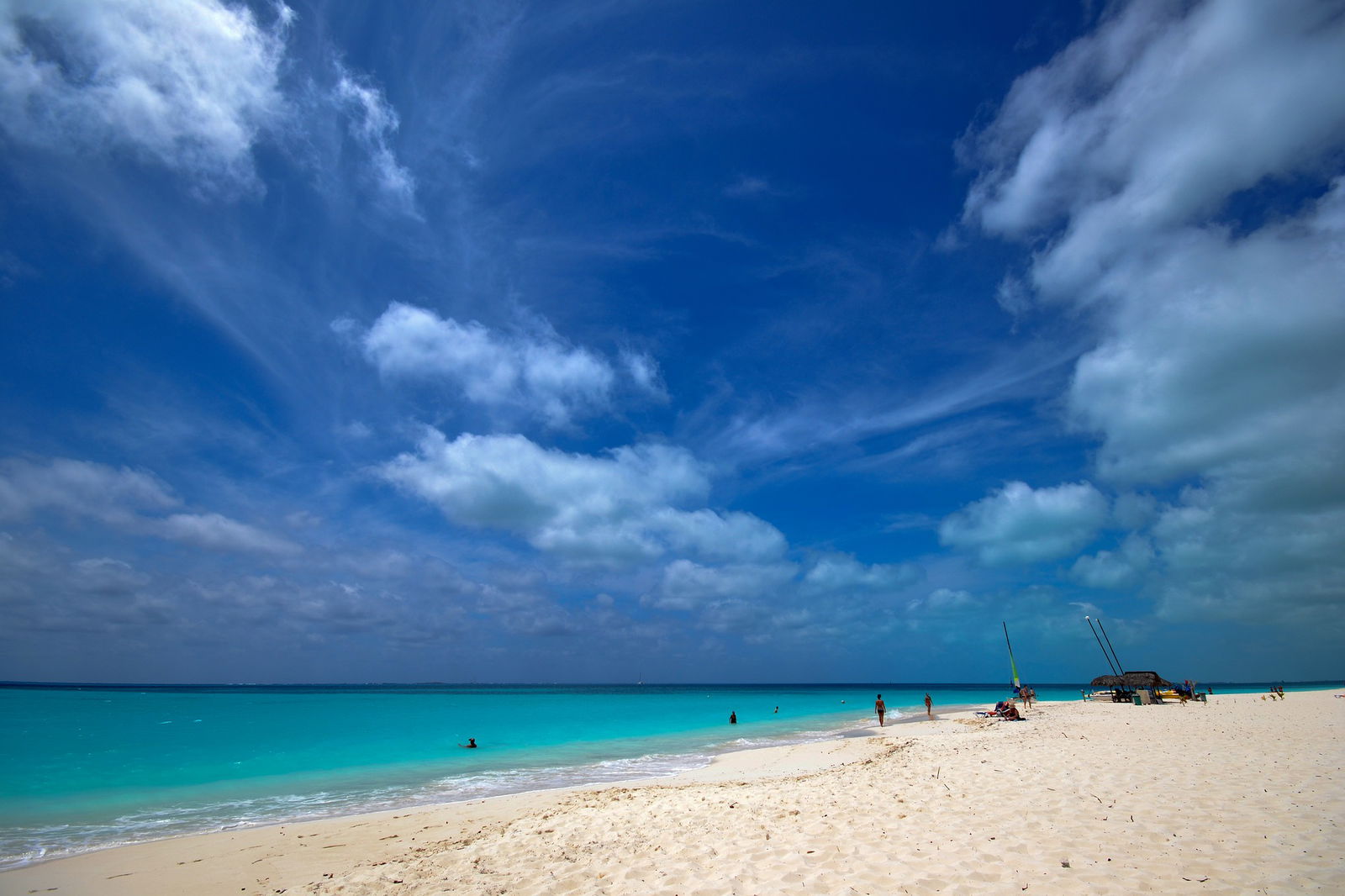 For you, who are attracted by the rich Cuban cultural heritage, its cities with their architecture, exotic landscapes and sites, with abundant flora and fauna of unique species and wonderful beaches with crystal clear blue waters, tocororocubano.com presents:
Cayo Largo/Long Cay
It is another "crown jewel" of Los Canarreos Archipelago and is located close to the southwestern coast of Cuba. This long and narrow islet has the gift of enchanting at first sight. In barely 37,5 square kilometers it has 24 kilometers of excellent beaches that are open to the Caribbean Sea, among those beaches the best are Playa Sirena (Mermaid Beach) y Playa Blanca (White Beach) as well a sea's bottom with wonderful values for diving and submarine photography.
Even today it is said that in some of it is possible to fund some hidden treasures, because, according to old chronicles, from 1563 to 1784 there were in Los Canarreos zone around 200 shipwrecks.
Long Cay also has high landscape values, a diversity of species of flora and fauna, extensive swamps areas, with a predominating of vegetation of "caleta" grape and mangrove woods, where you can go on tours to observe the birds and enjoy the quietness and privacy that only privileged places offer.
Sources:
Thematic Guide. Cuba's Nautical Guide
Thanks:
A Sergio Ferreiro - Counsellor/Tourismo Affairs. Cuba Tourist Board Nordic & Baltic Countries.
Dear reader, thank you for your interest in my article. If you are interested in these topics, please subscribe to tocororocubano.com, so as not to miss the following publications. Support us by liking and leaving your comments.
«No-copyright» (CC) Henrik Hernandez 2022